How can I...
…access the modules?
Modules at NC Education are available in Moodle and can be accessed by going to the NC Education site and creating a new user account or logging in with your existing username and password. You can then enroll in the module of interest. A phone number for the Help Desk is listed on the login page.
Additional modules are in various locations and have varying requirements. See the information at right.
…implement the modules in my LEA?
The modules at NC Education can be implemented in a variety of ways. We recommend professional learning communities (PLCs), whether online, offline, or in a hybrid format, but teachers can use the modules for self-directed learning. The Implementation Guide offers suggestions for managing each of these options.
Things to remember
There is no cost to school districts or educators to take these modules.

Any public LEA or charter school in North Carolina, as well as any IHE (college or university) or private school that accepts federal grant funding, may use the modules.

All materials needed to complete the modules are provided online.

You must have reliable connectivity. Technology requirements are listed at the beginning of each module.

These modules will be available throughout the school year. You may begin at any time.

Each module requires a different amount of time for completion. Please refer to the descriptions of specific modules below for approximate completion times.

Attendance is not taken by NCDPI.
Since these are non-facilitated courses, collaboration with other educators will need to take place within your district or region.
Educators who complete a module may print a Certificate of Completion for their records

and to present to the Staff Development Contact within their school for CEUs. Final award of CEUs must be approved by the local education agency (school district or charter school)

.
Learn more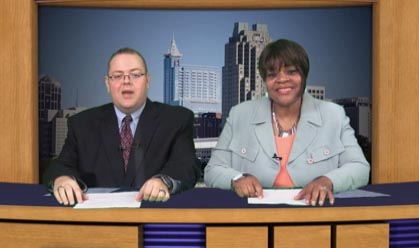 Watch the trailer! You can view a brief newscast detailing the release of Phase III online professional development modules from iTunes.
Complete descriptions of the Phase II and Phase III modules and detailed suggestions for implementing them in your LEA are provided in the 2013–14 Implementation Guide.
A chart of module alignments to North Carolina's standards for professional educators is available.
If you have questions, please contact Geetanjali Soni, Instructional Design Team Lead, at geetanjali.soni@dpi.nc.gov.
Instructional Design Team / Education Recruitment and Development
Dr. Geetanjali Soni, Team Lead
Cynthia Brower
Andrew Horne
Dr. Donna Morrow
Dr. David Walbert
Beth Ann Williams